Listed below is a small collection of useful links.
Please note that Jennifer Blundell & Associates Solicitors does not endorse, approve, certify or control content on external websites linked from this website and does not guarantee the accuracy and/or availability of these websites.
Children's Court of New South Wales

This Court deals with matters related to the care and protection of children and young people, and also criminal
cases concerning children and young people.
The website's aim is to help children, young people, parents, court practitioners and the general community understand how the Children's Court works.
visit LawLink.nsw.gov.au/childrenscourt for more information
Family Court of Australia

This website offers daily court lists for proceedings in each Family Law court, judgements and legislations, forms, fees, publications and more.
visit www.FamilyCourt.gov.au for more information
Legal Aid NSW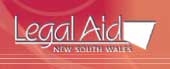 Legal Aid NSW is established under the Legal Aid Commission Act 1979 of New South Wales and is an independent statutory body providing legal aid and other legal services to disadvantaged people.
visit LegalAid.nsw.gov.au for more information
Child Support Agency (CSA)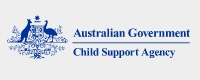 The Child Support Agency (CSA) is part of the Australian Government Department of Human Services. CSA's role is to support separated parents to transfer payments for the benefit of their children.
visit www.csa.gov.au for more information