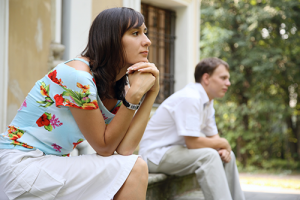 We have the knowledge and expertise to provide a wide range of legal services, specializing in Family Law matters. Jennifer Blundell's experience includes Family, Criminal and Commercial matters. Following her Commercial Law background, Jennifer's interest in Family Law prompted her move into this area. Jennifer completed her Arbitration Certificate in 2005 and a Certificate in Family Law Arbitration.
In 2006 Jennifer was promoted to Associate by her previous employer, a move that reflected her leadership, expertise and dedication over many years. Also in 2006, Jennifer was appointed to the Care and Protection Panel of the Children's Court, providing further recognition of her expertise in this challenging area of the Law.
Separate Representation of Children


Independent Children's Lawyers (ICLs)
In the family law jurisdiction, Independent Children's Lawyers (ICLs) are usually appointed by the court upon application by one of the parties or of its own motion where one or more of the following circumstances exist:
There are allegations of abuse or neglect in relation to the children;
There is a high level of conflict and dispute between the parents;
There are allegations made as to the views of the children and the children are of a mature age to express their views;
There are allegations of family violence;
Serious mental health issues exist in relation to one or both of the parents or children;
There are difficult and complex issues involved in the matter.
Once an order is made in the Family Court or Federal Circuit Court for the independent representation of a child or children, Legal Aid NSW is asked to make arrangements for the assignment of an ICL to the matter.
As an ICL, Jennifer's main functions include:
arranging for necessary evidence, including expert evidence, to be obtained and put before the court;
facilitating the participation of the child in the proceedings in a manner which reflects the age and maturity of the child and the nature of the case;
acting as an honest broker between the child and the parents and facilitating settlement negotiations where appropriate;
Jennifer has over nine years of experience in being an ICL and is very competent in representing the child/ren's welfare and views during the case. Jennifer's in-depth understanding of the dynamics of a family law dispute over the years has allowed her anticipate the unfolding of the dispute whilst serving the child/ren's interests as effectively as possible.
More information on Independent Children's Lawyers
Jennifer Blundell – Solicitor (DipLaw (LPAB) Principal)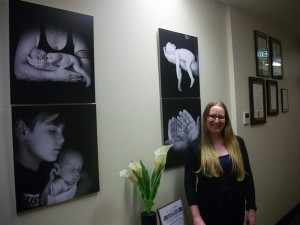 As senior partner, Jennifer Blundell has worked in many areas of Law including Commercial, Criminal and Family Law.
With extensive experience and qualifications in the area of Family Law her areas of expertise include Family and De-Facto Law, Children's Law and Criminal Law.