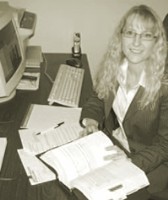 Jennifer Blundell launches her new legal practise in Newcastle with a focus on Family and De-facto Law, Children's Law, Criminal Law, Wills and Probate, and Conveyancing.
"As a parent myself, I empathise with people and their families going through the pressures of family law issues. The family unit is so important to us all, so I enjoy playing a role in helping families to achieve the outcomes for families."
Specialising in all areas of Family and Children's law, our expertise and empathy are the keys to achieving the best possible outcomes for families, especially in the vital area of children's interests.