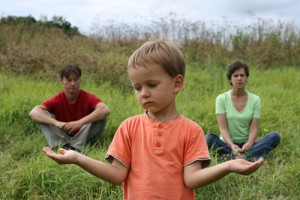 Family Law matters can be some of the most challenging and confronting matters within our legal system. Family breakups, divorce and associated matters can place untold pressures on families and, most importantly, children. At Jennifer Blundell & Associates we understand these issues.
Specialising in all areas of Family and Children's law, our expertise and empathy are the keys to achieving the best possible outcomes for families, especially in the vital area of children's interests.
How can we help?
Our firm is committed to the early and cost effective resolution of disputes either by way of Court appointed mediation or informal dispute resolution.
We understand that sensitivity, expertise and empathy with our clients are key to achieving the best outcomes in Family Law matters. Our initial consultation will allow us to adequately assess your needs and advise you on the most appropriate path to follow.
Your matter will be handled with discretion and sensitivity, and we are mindful of the impacts that issues such as these can have on families and children.
Separate Representation of Children
Children's interests are vital in any Family Law matter. Children are very welcome and our working environment is designed to be child friendly to assist in making the process as easy as possible for parents and children.

Jennifer has over nine years of experience in being an Independent Children's Lawyer and is very competent in representing the child/ren's welfare and views during the case. Jennifer's in-depth understanding of the dynamics of a family law dispute over the years has allowed her anticipate the unfolding of the dispute whilst serving the child/ren's interests as effectively as possible. Read More